Instant Offers On Your Home
The Real Estate Market has changed dramatically over the past few years. Many sellers are accepting "instant" offers from investors and national home buying companies. While these offers may save the seller from allowing many potential buyers walking through their home and can allow for a quick close on occasion, they typically net the seller far less money than if they put their home on the market and allowed ALL potential buyers to make offers on their home. But I have great news for sellers. Many instant buyer programs allow Realtors who represent the seller to obtain an offer on behalf of their seller clients. Many times when sellers go directly to an instant buyer company without an agent, they are led to believe that the offer they are receiving is a great offer. When we represent a seller, we can provide the instant offer AND let you know how that offer compares to an offer you can expect if you list your home on the MLS and allow the market to dictate your sales price. On average most sellers end up putting $15K or more in their pocket by NOT accepting an instant offer. You see, most instant offers end up starting out about 5% below the current market price of your home and then most instant offer companies end up charging a 6-10% "convenience fee" for immediately buying your home. If you talk to these companies directly they will incorrectly tell you that most Realtors will charge you upwards of 8% to sell your home and they over estimate the amount of money you may have to spend to make repairs on your home. At Grow Local Realty we charge far less than 8% to sell a home and often have discounts available when you are both buying and selling with our firm. We also have looked for and found an instant offer company that DOES NOT charge this crazy "convenience fee". You can get started with this ibuyer company by filling out the form below....the form goes directly to the ibuyer company NOT to Grow Local Realty. They would then contact us to present an offer to you and at that time we can let you know how this instant offer compares to putting your home on the market. Have questions about how much your home is worth? You can contact us anytime for a free market analysis.
Instant Offer powered by Anders: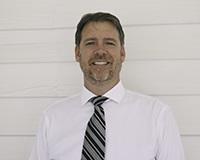 Author:
Brian Hargrove
Phone:
919-830-5233
Dated:
February 18th 2020
Views:
437
About Brian: ...