After Signing On The Dotted Line
Here's what comes next in NC....
Timelines are approximate. Actual dates will be finalized during/after the offer process. Step 1 The Offer Have earnest money check and due diligence fee check and pre-approval letter ready. This is when the timeline will be established. Step 2 Loan Application You do not need to use the lender on your pre-approval letter. You can shop rates, but choose quickly, and proceed with the application. Step 3 Homeowner's Insurance Call your current insurance company or ask your agent for a recommendation. Compare rates and coverage with other insurance companies. The insurance company will order a "Clue Report" to find past claims on the property. Step 4 Inspections We strongly recommend home, termite, radon and, where applicable, well and septic inspections. Some loans require some of these inspections. These must be ordered quickly to be completed during the due diligence period with enough time to ask for repairs, if applicable. Step 5 Repairs Your inspector(s) will issue inspection reports. Use these to choose which repairs to request of the seller. Be prepared for issues with plumbing, electrical, HVAC, foundation and insulation. Step 6 Land Survey Surveys are highly recommended. They are ordered by the closing attorney at your request. Step 7 Title Search Your closing attorney will order a title search. This will show any liens or other clouds on the property. Step 8 Appraisal The appraisal is ordered by the lender. Homes in this market generally appraise for very close to the contract price. Step 9 Walkthrough This step is typically done, if desired, a day or so before closing. This is an opportunity for you to do a final visual inspection of the property. Step 10 Settlement Settlements are handled by the closing attorney. You'll need to deliver the funds for closing by certified check. You will also need your photo ID. At the settlement you will sign your documents and, most of the time, receive your keys. FINAL STEP Closing The closing is complete when the attorney records the deed that puts the property legally in your name. Some sellers, particularly on foreclosed properties, will not allow keys to transfer to you until closing occurs.
Get started today finding your new home.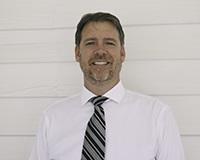 Author:
Brian Hargrove
Phone:
919-830-5233
Dated:
February 7th 2018
Views:
281
About Brian: ...