Decorating On A Budget
I've always been a fan in the idea of "less is more." From personal style or the bumper stickers you put on your car, simplicity has always been key in my book. I've always felt that too much was just, well, too much, and it's been instrumental in how I approach interior design as well.

When I was in my senior year of college, my décor was what could nicely be described as an "exploration in minimalism." My roommate and I had two pieces of furniture in the living room of our apartment: a futon from Wal-Mart and an old coffee table my parents had had since I was a baby. If you don't count the stereo speakers from the 1970s (remnants of my dad's frat house years) and a lamp my roommate put in the corner, those two pieces of furniture were all we had to decorate – and they exemplified just exactly how broke we were.

Even though I now have the funds and time to pay attention to creating rather than just filling a space, I'm still devoted to the idea of spending less and getting more. In my research for ways to save money, I've come up with these top five ways to keep your cash in your bank account instead of organized around your living room:

Don't be afraid to thrift. It's amazing what you can find in thrift stores. Almost all of the stuff is gently used, and you can find items from old TV sets to paintings. I found some gorgeous gold frames in Paws for Cause this past weekend, each for under $7. The awesome bonus to shopping at Paws for Cause is that they donate a certain percentage to animal welfare, and even have pets up for adoption in the store. Another Raleigh favorite of mine is Father and Son. Located in the heart of downtown, Father and Son has unique furniture and vintage decorations you can't find anywhere else.
If it can be done, do it. I spend a lot of time on Pinterest, and to those who knock it, I say that you haven't seen a craft until you've seen a Pinterest craft. Pinterest is an online visual forum that showcases links from all over the web, from blogs to Martha Stewart's site, so that if you're looking to be crafty, you can find a way to do it. It is amazing what a can of spray paint, a tube of puffy paint, and a $3 vase from Target can do. Some mod podge and lace? You can create a beautiful candle votive.
Surf the online classifieds. Craigslist and even some university housing sites have posts from people who are either looking to buy or selling their stuff for super cheap.
One man's trash is another man's loveseat. If you see a sign for a garage or estate sale, go to it! It's another great way to find good quality items at a fraction of the cost.
Reduce, reuse, recycle. This ties into number 2, and is a great way to be both environmentally conscious and get a unique piece for your room. A simple coat of paint and TLC will do wonders for what used to be an outdated wooden cabinet. If you see a bookcase that is functionally what you need, but maybe it's an awful shade of orange, just grab some paint and make it your own.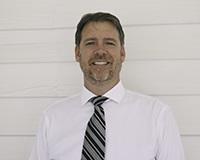 Author:
Brian Hargrove
Phone:
919-830-5233
Dated:
May 21st 2014
Views:
828
About Brian: ...