Find The Best Home With The Least Effort
Busy is the order of the day. We wake up and hit the ground running and don't seem to stop until we drop. Who has time to waste? Certainly not busy professionals looking for their new home. While a good Realtor can help ease the process, a bit of planning and luck can make all the difference.
First thing, make a list of important features such as schools, commute, amenities, size, beds, baths, kitchen, etc. Be thorough when making your list. Brainstorm with everyone who will be living in the home. Now that you have a list, prioritize everything from most important to least important because only one thing is for sure. You won't get everything on the list if you have done the exercise properly.
You have a list from most important to least important. Now break the list into deal breakers and a wish list. Realtors can filter for an amazing list of features so a list that is thorough and prioritized will allow your Realtor to find a home that is as close to perfect as possible. We can't filter for every contingency so reading through a larger set of matches will still be required. Often times a drive through the neighborhood will help eliminate some of the close contenders.
Take a look at the top three closest matches. Odds are your new home is one of those three. If your new home isn't on the short list, either the priorities need adjusting or you need to look into building your dream home from the ground up. Luckily, your Realtor can also work with a builder to build your dream home.
Remember that the search tools provided to buyers on the internet are convenient but limited. To narrow your search to just the best of the best you must work with your Realtor.
Spending some time making and prioritizing a list will save you and your agent many hours and gallons of fuel. In the end, you'll find the best home as quickly as possible. In today's market speed can be the difference between buying your dream home or driving around while someone else is buying your dream home.
Luck is the intersection of preparation and opportunity. Be prepared and call your Realtor to get started.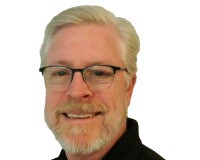 Author:
Michael Johnson
Phone:
919-413-0495
Dated:
May 29th 2015
Views:
788
About Michael: It has been my honor to serve my clients in the Triangle area since 1990. Considering each clien...