First Friday Art Walk In Downtown Raleigh
When you move to a new city, it's natural to want to make the foreign more familiar. Granted, Raleigh isn't exactly new for me; I've lived in the city since I was a baby. I went to school from kindergarten to twelfth grade here, graduated from high school here and, when I wasn't away at college in Wilmington, was back here for holidays and weekends when I needed a break. Raleigh is home to me, which is why I was so delighted to stumble on something that, to me, is brand new. Finding something new and turning it into a regular event helps make a city feel more like your own – it was like falling back in love all over again.

The First Friday Art Walk is self-guided tour of the galleries in downtown Raleigh. Like its name suggests, the walk is scheduled every first Friday of each month. The galleries showcase artwork from local talent, from students of NC State's design school to seasoned artists who make a living off selling their work. Each gallery that participates has snacks and wine for guests, and many have interactive sections where you can create your own art to take home with you.


First Friday is, essentially, a celebration of the thriving downtown culture. When I was growing up, the scene felt more stuffy than stylish. When I moved back to Raleigh to work, I was excited to see how much the scene had changed. Going to First Friday was a way for me to roam the city sidewalks with a purpose, discovering new bars and eateries as I learned to navigate the streets. It was a great way to get reacquainted with the downtown that looked the same as when I was in high school, but had fully transformed its identity.

It would be a dream of mine to live close enough to downtown that I'd be able to walk from my doorstep to a gallery and back home. Check out these great listings that are close to the action (before I decide to get one myself!).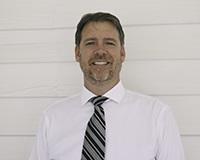 Author:
Brian Hargrove
Phone:
919-830-5233
Dated:
June 6th 2014
Views:
683
About Brian: ...