Getting Preapproved Is The Right Thing To Do
It's in your best interests to get pre-approved. If you've ever spoken to a real estate agent in the past you've probably been asked, "Have you spoken with a lender?" Why do we keep asking that question?

Here's what you need to know:
It's part of the process in this marketplace that when you put an offer in on a home it must be accompanied by a "pre-qualification letter". Sellers are advised not to even consider an offer that doesn't have a written pre-qualification letter from a lender. If your purchase will be a cash purchase, you will be asked to provide a Proof of Funds letter from your bank or other financial institution;

When you have a pre-approval letter or a proof of funds letter in hand when presenting your offer you are saying "you can be sure I'm able to close on your property and I am a prospective buyer for your home who should be given serious consideration".

The difference between a pre-qualification letter and a pre-approval letter are enormous. A pre-qualification letter indicates that a lender has had a brief conversation with you and has taken your word on your income, debts and job history. A pre-approval letter means that a lender has actually pulled your credit report, verified your income and debts, and verified that you can, in fact, buy the house you are interested in. A pre-qualification letter, frankly, is not worth the paper it's written on. When you get pre-approved it changes everything. You are a strong, desirable buyer. When you make an offer on a home with a pre-approval letter in hand it removes the worry from the seller that you might not be able to get a loan and they are much more willing to consider your offer than if you were just "pre-qualified". When there is a multiple offer situation this can make the difference between your getting or not getting the home you want.

You will know exactly how much home you can afford and not waste your time looking at properties that are too inexpensive and don't meet your needs or are more expensive then you can afford and then not be able to find anything that compares to that out-of-reach home.

Getting pre-approved is quick and easy and does not commit you to using that lender when you obtain your loan. Give me a call today and I'll be happy to put you in touch with a local lender who can pre-approve you over the phone. It's that easy and just another service from me to you to help make your home buying experience a great experience.

Please take a moment to call or email me and get pre-approved today.
Please note that it doesn't adversely affect your credit score to get pre-approved and then later decide on a different lender.

If you'd like to start the process of finding your next home and getting pre-approved just click
here.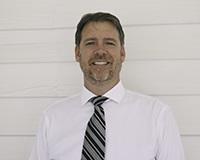 Author:
Brian Hargrove
Phone:
919-830-5233
Dated:
November 13th 2014
Views:
993
About Brian: ...