Home Buyers At All Levels Spend More Than Expected
Remember the dark days of real estate during and after the crash? If you are a first time buyer, you probably only know what you have heard or read about the struggles associated with the real estate crash. Home owners who lived through it saw values drop by 30%, 40%, 50% or more. As with all things, it was a temporary condition and the markets have been rebounding for several years.
One of the effects of a rising market is the high probability that prices will change during your home search period. My experience through this rebound has been homes consistently selling for above list price. As frustrating as this is, new regulations have prevented some high demand areas from increasing at as fast a rate as might have otherwise occurred. That analysis is fodder for another blog. The take away is this.
If the home you want is at or close to the comparative market value, there is a good chance you will have to pay a little more to win the bid. First time buyers are at the highest negotiating disadvantage due to demand and low inventories. Be prepared to extend your search to find the right home for your needs and budget. You very well may have to make some difficult decisions to give up some things on your wish list or modify your current lifestyle in order to keep your mortgage within your budget. The up side is that you will be a home owner taking advantage of the current upward trends by building equity in your home.
I ran across this article on the subject that I found interesting. USA Today article
When ready to buy. Make your first step contacting an experienced agent who can expertly guide you through the search and buying process.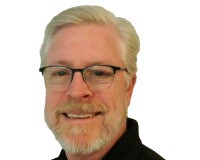 Author:
Michael Johnson
Phone:
919-413-0495
Dated:
April 3rd 2018
Views:
190
About Michael: It has been my honor to serve my clients in the Triangle area since 1990. Considering each clien...