How Much Cash You Need Upfront To Purchase A Home In The Raleigh Area
When you're buying your first home, cash outlay is very important. Here's what you need to know about how much money you need up front:
When we find the right home and you're ready to make an offer you'll need to have Earnest Money and, often, the Due Diligence Fee in order for your Offer to be presented. Earnest Money is usually between $500 and $2,000, depending on the price of the property. Usually $1,000 is acceptable as the Earnest Money. Earnest Money is part of the total down payment you'll need at Settlement so when you pay this at the time of the Offer it will count towards your down payment at Closing. A Due Diligence Fee is monies paid directly to the seller at the time of Offer. Think of it as monies to the seller for taking their house off the market during the period of time you're doing your inspections and getting your loan in place. Often $200 to $500 will suffice for the Due Diligence Fee. This money is also part of your down payment and will be credited to you at closing as long as you go ahead and purchase the home. If, during the due diligence period, you decide to not continue with the purchase for whatever reason the Due Diligence Fee is forfeited to the seller.
When we order your inspections (home, pest, radon, well, septic and perhaps water) the inspection company typically agrees to wait until Settlement to be paid so you shouldn't need this money up front. The homeowner's insurance company also waits until Settlement so when you order the policy you don't have to anticipate an outlay of cash for that.
Once your Offer is accepted and becomes a Contract you will make application for the loan. This happens within a day or two of acceptance. At that time you will pay for the appraisal and credit report to the lender. Typically this runs approximately $500.
If you plan on a total outlay around the time of making an Offer of approximately $1,700 you should be good to go. You shouldn't need any more money until time of Settlement but, of course, you will have to prove to the lender that you have the necessary funds to close.
If you have any question, I am here to help. Click here and let's get started!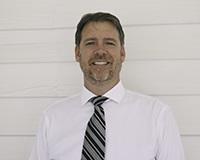 Author:
Brian Hargrove
Phone:
919-830-5233
Dated:
January 6th 2015
Views:
1,231
About Brian: ...