How To Be The House That Gets Noticed
The Spring selling season is here and there are a few things you can do to set your home apart from all of the other competing properties.
Curb appeal is crucial-sometimes when I pull in the driveway to show a home a potential buyer will say they don't even want to go inside because of the look of the home from the outside. Clean the driveway and power wash the front of the house, clean the windows until they sparkle, put away toys and bikes and plant annuals for color. Keep the lawn mowed and watered, remove any weeds and seed any bare spots. Make sure the gutters are free of debris and be sure to give the front door a new coat of paint or stain. A few pots of flowers on the stairs, if you have stairs, will make a potential buyer smile as they're headed to your front door.
Inside, clear away the clutter! Vacuum thoroughly and clean any dirty carpets or rugs. Pack away seasonal clothes to make the closets more roomy. Place a small solid air freshener in the closet, near shoes to make the closet odor-free. In the kitchen, organize the pantry and clean off the countertops. If you have tangles of wires and power cords in plain sight, find a way to minimize this messy distraction.
One of the least expensive and easiest things you can do is to repaint any rooms that have bright colors to a new neutral. It's not enough to offer a paint allowance because some buyers just can't picture their things in a room that's painted in loud colors. Wash all the remaining windows and open the blinds and curtains to let the sun shine in. Clean the bathrooms and kitchens until they shine! An easy way to clean that cloudy glass shower door is with a bottle of soap scum remover and a dryer softener sheet. For any stubborn spots, a magic eraser works wonders. If you have an overabundance of family photos consider packing some of them away now. You'll have a head start on the move and a buyer won't be distracted from looking at the home.
Make sure the garage is organized and has plenty of room for parking cars.
A little effort on your part before you put your house on the market will go a long way towards making your house more attractive to a buyer.
To start finding your next home, click here.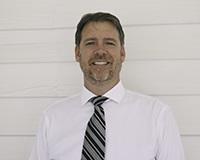 Author:
Brian Hargrove
Phone:
919-830-5233
Dated:
April 9th 2015
Views:
1,042
About Brian: ...