How To Pick The Right Home

Regardless of whether you are a first time buyer or a seasoned home owner, choosing the right home is the top priority. I know it sounds cliche; after all, no one wants to buyer the wrong house? The mistake many buyers when beginning their home search is having a lack of focus and trying to find the "perfect" house. Before we even begin discussing finding the right home, let us first agree that there is no "perfect" house. Even a home that you design and build will not be perfect. Understanding your needs, wants and priorities will guide you and your agent to finding the best home for you even if it isn't perfect.

Where do you begin the process of finding the right home? You need to start with the same thing regardless of any other considerations. How do you plan on paying for the house? Even if you can afford to pay cash for your home it does not mean that paying cash is the best option for you. If you are like most people and plan on securing a mortgage to buy your home, there are may options available. Start by getting several trusted recommendations and explore the available options and your ability to qualify for one or more of those options. Once you are qualified and understand how you will pay for you home it is time to plan the process for selecting your new home.

Begin with a brain storming session. List the features, amenities, and conveniences that you want to consider when selecting homes. Make it as comprehensive as possible without being entirely unrealistic. Pay particular attention to areas of the home, neighborhood, school assignments, etc. that are important to you.

Once you have a list, go back over the list and divide the list into Needs, Wants, and Extras. The entries on the Needs list are the items that are deal breakers. Any one of these items could knock a home out of consideration if it doesn't meet your need as defined by you. Wants are the items that you would like to have but be compromised or absent completely without being a deal breaker. Extras are the things that you would have "in a perfect world". Next, prioritize the list in order of importance.

Now that you have your list compiled and ordered it is time to meet with your agent to do a reality check. Your agent will have ideas and recommendations that may refine your list so that it will provide the results. Having your list prioritized will allow your agent to remove search parameters in order of least importance until you have a qualified short list of homes to consider.

I have used this method for years and it has saved my clients countless hours, miles, and frustrations. Perhaps it will help make your home search as efficient and pleasant as possible. Best of luck in finding your dream home.

Michael has been serving the real estate needs of buyers and sellers since 1990. If you would like to speak with Michael about refining your home selection process, please call the number listed to schedule an personal consultation.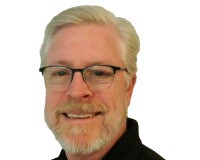 Author:
Michael Johnson
Phone:
919-413-0495
Dated:
March 22nd 2014
Views:
655
About Michael: It has been my honor to serve my clients in the Triangle area since 1990. Considering each clien...