Its A Risky World Dont Risk Your Home
It is a fact that most people need to incomes to maintain a mortgage and upkeep on a home these days. Once you have bought your new home, you need answer the question of how will your spouse keep up the payments if you die or become disabled.
The odds are, if you are under 45, you won't even see it coming. If you are over 45, the odds are you will outlive your employment. Here are the stats.
If you are lucky, you have some kind of life insurance with your company. If you're also lucky enough to still have that job when the unfortunate happens the proceeds should help take care of expenses. However, that is a big IF. Many people lose their jobs as a result of their injury or illness and their life insurance is gone with the job. What then?
Own your personal safety net. Mortgage protection insurance will either pay off or refinance the mortgage if your family wants to keep it. It can also give your family time to prepare and sell the house without worry if they really don't want to stay. We call the second option Equity protection.
If you would like to learn more about how Mortgage Protection or Equity Protection can help you, contact Michael at the email or number below.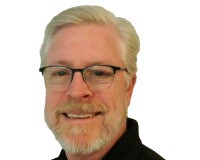 Author:
Michael Johnson
Phone:
919-413-0495
Dated:
March 3rd 2016
Views:
1,118
About Michael: It has been my honor to serve my clients in the Triangle area since 1990. Considering each clien...