Let The Games Begin
Have you ever felt like your Real Estate Agent wasn't doing you a service and did not have your best interest at heart? Maybe you have felt like you were taken advantage of or that important details were not divulged to you by your agent when conducting your last real estate transaction. A hot real estate market coupled with the technology boom has perhaps created a new way that we all interact in real estate as everyone seems to be using the internet to search for the home of their dreams in today's times. This is the biggest, most significant investment that 95% of the people in the world are going to make in their lives and the majority of those are doing it over the internet.
This clip has a lot of issues that affects how agents conduct business today, and it gives one a taste of the games that are played by a some agents in New York. It is safe to say that every market has its share of issues where money and people come together.
Be diligent in who you select to represent you in your transaction. Do your homework! There are some really good agents out there, but unfortunately as in anything else, there are some bad ones too. Just remember this one bit of advice: In every transaction, any and every agent begin their day working on behalf of all Sellers out there. It matters not whether they are the listing agent. All agents wake up representing sellers from the moment their feet hit the floor in the morning, without agreements with another party to a transaction. Anyone has the ability to change that relationship by becoming a client and allowing someone to represent you as a Buyer's Agent. or by representing both parties in a transaction by being a "facilitator" or Dual Agent. Obviously, if we legally represent the Seller, then we have an agreement with them to do so, but law dictates that when we have no other agreements, we must represent the Seller in any transaction and work to get them the best terms and price possible. So when a person starts looking for a home to buy, it is crucial to your transaction to seek the services of someone who will represent you as the Buyer.
Think of it in these terms; You're a junior in high school and you're looking for a date to the Junior - Senior Prom. Your date (agent) that you choose to represent you has permission to pick you up and take you to the prom (looking at houses) but will need additional permission to also take you to the after-prom (offer to purchase). That additional permission for the junior high school teen to also leave the prom to go to the after-prom party is probably the parents, but in real estate, that is a written contract or Agency Agreement. Before any agent can legally make a binding offer on a property, on your behalf, they must have a written agreement. This is why agents tend to "hit you up" to sign something immediately after just meeting you sometimes. They realize that you want to go looking at homes and the end result is buying, so before they get too invested into the relationship, they want a commitment from you that you will not ask them to the prom and then later find out that the star of the football team doesn't have a date and so you end up going to the dance with someone else, after your date ordered the tux to match your dress.
Real quick, as a Buyer, please realize that your agent does not get paid by you. This person who represents you, works for you for free. In NC, all agents are paid by the Seller, even though they may work for the Buyer. So why in the world would anyone want to go to the prom alone?
Select your date wisely and find someone who really knows how to dance. You are likely to have much more fun if you do.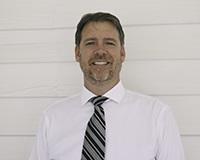 Author:
Brian Hargrove
Phone:
919-830-5233
Dated:
June 26th 2016
Views:
768
About Brian: ...