Midtown Mania Why This Is Paradise And How To Get Your Piece Of It
Awakening from decades of low profile contentment on the outskirts of the beltline, the North Hills area, now better known as Midtown, is a booming destination with quaint older homes, spectacular new homes and dazzling remodeled homes. Midtown is so hot that it could spontaneously combust at any moment.
What makes Midtown so desirable? Let's start with the North Hills complex. This masterpiece of a project has something for everyone. Boutique shopping to discount department stores, fine dining to sports bars, entertainment ranging from multiplex movie theater to amphitheater performances, 5 star hotel. Not to mention three Starbucks locations so that you are never more than a couple minute walk from your favorite cup of java.
Midtown also happens to be very contentment. Located just outside the beltline, one can get to and from Midtown about fifty different ways. Granted, only locals will know most of those but even the new comer can easily get to where they are going.
Homes range from about $200,000 to over $700,000. What's your need and your budget? Whatever it is, if you want to get your hands on one of these hot properties, you had better have a great agent with their ear to the ground working for you as the median days on market is SEVEN days. You can count on multiple offers and tough negotiating, again, have a great agent who can move fast and present your offer in the best light. Here it is December and while many are sitting back and getting ready for the holidays, people in Midtown are busy buying and selling homes.
Here's the tip. Don't wait. Get your cash or loan ready now. Get your local agent to let you know the minute a home is available and be ready to grab your piece of this fantastic community.
Don't take my word for it. Here is the market activity in the last six months. Midtown Sales May to December 2015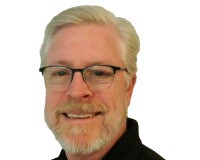 Author:
Michael Johnson
Phone:
919-413-0495
Dated:
December 7th 2015
Views:
1,295
About Michael: It has been my honor to serve my clients in the Triangle area since 1990. Considering each clien...