My Real Estate Agent Makes HOW Much
There's a widely held belief that real estate agents get large checks on any given transaction. Many people believe that an agent makes 5, 6, 7 or even 10% just for being their agent.
Here's the real scoop-your real estate agent is what is called an "independent contractor." That means they contract themselves to a company and get paid strictly on a commission basis.
Because they are contractors they are not employees and, as such, are responsible for paying their own income taxes, which they pay quarterly and at a higher rate than an employee. They also must purchase their own health insurance.
They drive their own cars, pay for their own auto insurance (often at higher rates since they are putting clients in their cars). They pay for their own gas and their own car repairs. They pay for their own advertising on a listing, their own signs and marketing materials and they spend many hours, driving long distances and showing homes to potential buyers. Once a house goes under contract they oversee the transaction for their clients, making sure that the client's best interests are protected every step of the way.
They pay yearly fees to renew their licenses, to take continuing education courses, and they also pay both yearly and monthly fees to their Board of Realtors® and their local MLS. They often pay "desk fees" or monthly fees to their company as well. Often there's a "transaction fee" or a "franchise fee" charged as well.
Once a settlement or closing occurs a check is given to the listing company. That check is then split between the listing company, the listing agent, the selling company and the selling agent. Often what your agent receives is less than 25% of the total commission. This is after spending their own money to ensure a successful transaction. No closing equals no commission!
Most of the real estate agents I know do this happily, for they have a great altruistic desire to serve people and to make a difference. The next time you work with a real estate agent, please keep in mind how and when they get paid and know that your agent has your best interests at heart and that it's not "all about the money."
If you're interested in finding a home and working with a dedicated real estate agent, click here.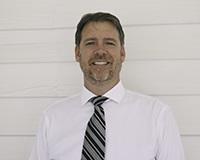 Author:
Brian Hargrove
Phone:
919-830-5233
Dated:
August 10th 2015
Views:
787
About Brian: ...