Say So Long To Renting
Onceyou make the decision to take get off the renting roller coaster, youmust make an honest assessment of where you are and what actions areneeded to prepare for a purchase. Preparation starts with finances.Income, credit, and savings all must be addressed before you beginyour home buying journey.

Eachof these financial questions will vary according to your personalgoals/needs. Buying a rural home opens certain financing options thatcarry particular requirements. However, many urban communities offerspecial financing options as well. Your real estate professionalsshould be able to give you an idea of which programs are availablefor your particular circumstances.
Forthe sake of making good, long term decisions, keep your numbersconservative. For example, the lender might be able to qualify youfor a loan with a debt ratio of 45% or more. Just don't do it unlessyou are 100% certain your income will be increasing significantly inthe very near future. High ratios mean you have less disposableincome, i.e. less money for utilities, repairs, savings and life'slittle luxuries. As I tell my clients, don't sacrifice your life fora place to live. Myadvice, If your income will remain stable, keep your debt ratio under40% (under 35% is even better). If your income is increasing, bepretty certain your ratio will be under 40% within 2 years. Your loanprocess will be much smoother and your lifestyle will be morecomfortable if you stay conservative.
Ifyou have not made a habit of checking your credit reports, start now.By law, you are allowed a free credit report from each bureau onceper year from www.freecreditreport.com
Downloada pdf of the report and save it. Look for any incorrect reports andfraud. If you are inclined to learn about credit, reporting,disputing entries etc., a great resource is www.creditinfocenter.com Itis best if the first time you discover a mistake or fraud on yourcredit report is not when you are making loan application. That couldset you back months (or more) in your home buying process.
Whatscore is good enough? That depends upon the type of loan you areseeking. While there are programs for lower scores, a good startingnumber is 680. Below 680, your options are reduced. As your scorerises from 680, your interest rates will go down little by littleuntil you reach about 740. Above 740 is gravy. Gravy is good!
Next,we need to look at savings. How much is enough? Regardless of whichloan program you use, you will need enough savings for down payment,closing costs and reserves. Downpayment could be anywhere from 0% to 20%. Most first time buyers willneed 3.5% - 5% down; however, there are a many programs available tohelp with that amount.
Finally,closing costs will usually be +/- 2.5% of the loan amount. Some ofthose costs must be paid by the buyer. Many of them can be paid forthe buyer, usually as seller paid closing costs or lendercontributions. However, if it is properly documented, funds could becontributed from a wide range of sources. Many of these costs arestill be tax deductible!
Thebottom line is there is no set answer to how much money is needed tobuy a new home. Enlist the help of experienced experts to help youexplore your options. Make the best decision for you and enjoy yournew home!
If you know someone looking for a new home just click here: Get started today finding your new home.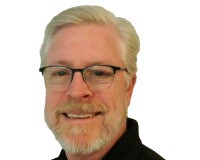 Author:
Michael Johnson
Phone:
919-413-0495
Dated:
November 28th 2017
Views:
300
About Michael: It has been my honor to serve my clients in the Triangle area since 1990. Considering each clien...