So You Want To Buy A House
These are exciting times for home buyers--homes in the Raleigh area remain affordable and interest rates are still low.
Here are a few (admittedly tongue-in-cheek) things to keep in mind when applying for a mortgage to buy that Dream Home…
Ok, raise your right hand and repeat after me:
"While in the process of obtaining a mortgage I affirm that I will not
Change either my current job or profession;

Decide to become unemployed;

Miss payments or stop paying bills, thus damaging my credit;

Buy a new car, yacht, jet ski, bass boat or any other high dollar item;

Apply for any new credit cards;

Buy new furniture or appliances for my new home;

Make any changes to or decrease my savings account(s);

Co-sign for anyone for anything;

I further promise to provide everything that my mortgage company asks me for, even if it's for the third time, in a timely fashion.

I further understand that following all of the above will help lead me to that Dream Homethat I'm so excited about."
X________________________________________________________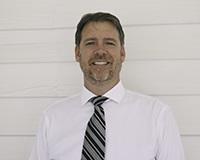 Author:
Brian Hargrove
Phone:
919-830-5233
Dated:
July 1st 2015
Views:
1,309
About Brian: ...