Take The Frustration Out Of Your Home Search
Before you start sifting through the online market place and falling into the traps of buying a home, consider pausing for just a moment.
In this day of technology and online information, it seems to many home buyers that they really don't need a Realtor until ready to star t touring homes. You CAN do it that way. Then again, if you want to walk to the neighbor's house you could walk directly there or you could walk around the block. Both paths get you to your neighbor but one is a much shorter route.
Here is the reality of most online search sites. Their intention is to expose you to advertisers not find you the right home. These sites might leave homes showing that they are available for weeks, months or even years after they are sold. Have you had that experience yet?Just when you think you found your dream home you call me to set an appointment to see it. 19 out of 20 times you are going to get the disappointing news that the home is already sold … Shoot!!!
As a Realtor I have real time data. I have search options that MLS will only make available to a Realtor. That means I can cull through all the choices and find the best home for you very quickly IF we work as a team. Also, my website is updated many times per day so the homes you find there are really available, not just a marketing ploy which makes it a good way to get a feel for the market.
Here is what I need from you.
1.Get pre-approved if you need a mortgage. (Please consult me prior to locking in with a lender.) Get a proof of funds letter from your bank if you plan to pay cash.
2.Put together a list of everything you NEED in your new home.
3.Put together a list of everything you WANT in your new home.
4.Put together a list of deal killers, things that with or without you would reject an otherwise perfect home.
Now that I know your budget and exactly what you are seeking we can find your dream home without wasting anyone's precious time. Lord knows time is the one thing we can't reclaim once spent! Spend your time wisely; talk to your professional broker before setting off on this great home buying journey.
If you need an experienced real estate consultant, call or email me. My contact information is listed below this blog.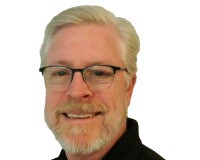 Author:
Michael Johnson
Phone:
919-413-0495
Dated:
April 1st 2016
Views:
593
About Michael: It has been my honor to serve my clients in the Triangle area since 1990. Considering each clien...