The Market Is Crazy How To Come Out On Top
So Raleigh and the Triangle area are in a seller's market. What can you do as a buyer to get the home you want?
Competition for homes is at an all-time high. Homes available for purchase are fewer than usual and there are many people interested in purchasing a home. There are often multiple offers, sometimes dozens of offers, on the same property and many folks are finding out that they are losing out on the home or homes they bid on.
First of all, as the Boy Scouts always say-Be Prepared! Find a good, reliable Buyer's Agent and then share your plans for purchasing with that agent. When you have an Agreement with a Buyer's Agent everything you tell your agent is confidential and that agent is working in your best interest.
Do as your agent suggests and speak with a lender and get prequalified for a loan. I had a young man tell me just the other day that he didn't need to speak with a lender because he knew his credit score and knew he could get a loan. Finding out your credit score online couldn't be further than actually qualifying for a loan! Lenders use information from all three credit bureaus and do an in-depth analysis of your credit history to check your credit worthiness. It turns out this young man assumed he could borrow the asking price plus "about $10,000 more" to make changes to the house he would have liked to have. While that's possible, it's certainly not the norm and requires the expertise of a seasoned real estate professional as well as a savvy lender to help you through such a scenario.
Next, be a little flexible on what it is you're looking for in a home. Armed with the knowledge of how much a lender will lend you and how much you need as a down payment it's time to start looking at homes. With so much competition you may want to consider looking at homes in a price range that is below what you're qualified for or comfortable spending. That way when there's a multiple bid situation (which is more and more often recently) you will be able to go above the asking price and be the one who wins the bid. Keep in mind that a good Buyer's Agent will advise you when to go over asking price and by how much and will not let you get into a situation where you pay more than a house is worth. Your lender will order an appraisal and that's a safety net for you to ensure that you're not overpaying too.
While this market can be intimidating and frustrating to some buyers, being prepared and working closely with your Buyer's Agent will insure that you get to where you want to be-homeownership!
Your Knowledgable Buyer's Agent is Just a Click Away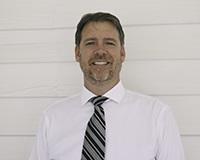 Author:
Brian Hargrove
Phone:
919-830-5233
Dated:
April 17th 2017
Views:
341
About Brian: ...