The Real Estate Transaction Of Which I Am Most Proud
Many years ago I had a wonderful, young family come to me to buy their first home. They had three small children and, like most first-time buyers they were very excited about the prospect of purchasing their first real home together. Because their budget was limited we sometimes found ourselves looking at homes that needed work or were in a less than desirable area. The home they finally chose was both-it needed a bit of sprucing up and was located in a more commercial area. They didn't care about any of that; they had found their new home!

They lived in that home for three years when, one day, I got a call from the husband who said he wanted to sell the house. When I asked him why he said that his young wife had passed away and that he had to move closer to family to have help in raising his children.

I went over to the house and found that none of the updates they wanted to make had been completed and that the house still needed some work. He also told me that he was facing foreclosure; that because of her illness they had been unable to keep up either the house or their mortgage payments.

This young man was a wonderful Dad and a former Marine. I put his house on the market and while I was marketing it his mortgage company sent him notification of a date for a foreclosure hearing. I called our then Senator's office because I heard he was always helpful to Vets. He managed to cut through all of the red tape for us and forestalled the foreclosure until we could sell and close on the property.

My client was able to move on with his life and his children without a black mark against his credit. I will never forget him or the wonderful Senator who helped this young man. I'm proud to be a real estate agent and to have been able to help!

If you'd like to consider a move to this area please click here to start finding your new home. I'd be happy to help you too.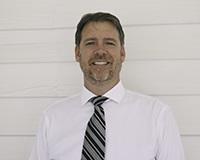 Author:
Brian Hargrove
Phone:
919-830-5233
Dated:
November 3rd 2014
Views:
639
About Brian: ...