The Turkey May Get Pardoned But
BUYER, THOU SHALT NOT...


This is a list of a few simple guidelines that will prevent
any unnecessary delays in the processing of your home
mortgage loan and could possibly disqualify you from
obtaining a home mortgage loan.


Please raise your right hand and repeat after me….
In order to realize my dream of home ownership,
I absolutely and solemnly swear that I will not…


1. Change my job or profession;
2. Decide to be unemployed;
3. Damage my credit by missing payments or stop paying
bills;
4. Buy a Hummer, Mercedes, Jet Ski, Yacht, Bass Boat or
any other high dollar item;
5. Apply for any new Credit Cards;
6. Buy New Furniture;
7. Make any high dollar purchase on my credit cards;
8. Make any changes to decrease my savings account;
9. Co-sign for anyone for anything;
10. Not furnishing paperwork, requested by the mortgage
company, in a timely manner can and will delay your
closing.


X________________________________________________________
Your Signature
I wish all of you a
Happy Thanksgiving!
Want a new home next year? Start
here
.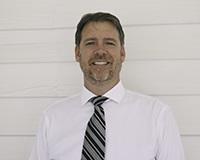 Author:
Brian Hargrove
Phone:
919-830-5233
Dated:
November 17th 2014
Views:
1,275
About Brian: ...