Three Ps For Selling Your Home Part 1 By Michael Johnson Real Estate Consultant
On average, homeowners will sell and move every seven years. That means that onaverage, you need to consider the process for selling every sevenyears. The process will be much less stressful and much morerewarding if you follow a few basic rules. I call these the Three P'sfor Selling. This post will discuss the first P, Preparation.

Preparation requiresinvestment in both time and money to be done properly. To begin thepreparation process, you should begin with an objective evaluation ofcondition and marketability. Don't trust that because you live inthe home that you know or see its faults. It is easy to overlookthings that you have become accustomed to seeing (or overlooking).


Before you juststrap on your tool belt and tackle the "honey do" list, considerhaving an inspector come through and give you a professional reporton current and potential deficiencies. An inspection report willallow you address buyer's concerns before they see them and startdevaluing your home in their minds. Things a potential buyer seeswhen considering your house will decrease their perceived value ofyour home. Items that the inspection uncovers that they missedinitially could create a renegotiation or undermine the salecompletely.
Since the cost ofrepairs is nearly always a multiple of the actual repair cost fromthe buyer's perspective, finding and repairing things in advancewill create greater perceived value upon viewing, higher offers and asmoother transaction.
Even if there areitems that you don't want to or can not afford to correct inadvance. Having professional quotes for the work will relieve someworries for the buyers and get around the dreaded multiplicationfactor.
What aboutmarketability? You may very well need to update some things aroundthe house to make it an attractive option for your potential buyers.Have you personalized your home to an extent that a significantpercentage of buyers would think "that has to GO!" when they seeit? Again, ask an objective person to advise you on this. After all,you love it or you would not have personalized it. Thesemarketability items may or may not devalue your home but they couldnarrow the buyer pool and cost you time. Since time is money, thequicker you can secure a buyer, the better it is for you.


The bottom line isthis. Get objective evaluations of your home early in the preparationphase. Don't take any advise personally; you are selling a house.In order to sell it faster and more profitably you may have to takesome steps that make it less your home. Do as much of the work inadvance as possible and get quotes for the work you can not do inadvance.
Next time we willtalk about the second P. Pricing.
If you areconsidering a move and want a seasoned professional who can help youthrough a smooth and successful selling process, I invite you to callme to schedule an initial conversation.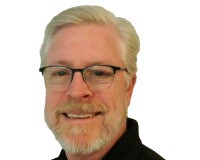 Author:
Michael Johnson
Phone:
919-413-0495
Dated:
May 22nd 2017
Views:
256
About Michael: It has been my honor to serve my clients in the Triangle area since 1990. Considering each clien...