Three Ps For Selling Your Home Part 2
Previously,we discussed preparation for listing your home for sale. In this postwe will discuss the second P, Pricing.
Mostof the time the correct pricing will be calculated by evaluatingrecent comparable sales. The quality of the calculation dependsgreatly on the quality of the comps and the adjustments. Howimportant is proper pricing and what factors affect pricing trends?
Theimportance of proper pricing can not be understated. On average,regardless of the price range of your home, it will sell for at least99% of the list price. Putting that into context, if you are pricedeven 1% too high your odds of selling go down dramatically.
Ifyou are in a stable market, determining the magic number is prettystraight forward. In a changing market, finding the right number thatallows you to sell and generate the highest return requires morefinesse. You need a good agent that can look at the trends andunderstands the changing conditions that affect pricing in yourparticular area. There are both macro and micro factors at play.
Nationalmarket factors can not be ignored. Changing interest rates can eitherboost or inhibit market activity. Destabilizing factors likeunemployment rates, stock markets, and conflict can affect the localmarket. However, the local factors are more important.
Growingemployment is the single most important factor. No surprise there.People need homes. That is one of the fundamental needs that must bemet. What type homes will be in demand depend on the type ofemployment. Demand for more modestly price homes will always outpacethe demand for executive homes. Here in the Triangle, we are blessedwith many high wage employers so if you are selling an executivehome, there is generally good demand for those homes. There are othermore localized factors that will greatly affect your pricing as well.
Theseother factors will rank differently with different people. However,they will all play a significant role in determining the right pricefor your home. Let's start with schools. Even if you don't havechildren, even if you think the buyer of your home will likely sendtheir children to a private school, the public school district willaffect your home's value. Higher rated schools will demand higherprices. It is just so logical it seems almost silly to mention but Iwould be remiss to not state the obvious.
Nextis infrastructure. People have to get to work and shopping. Are theroads a gridlocked mess or is there access to easier commutingroutes? If the only route to the major employment centers is throughthe belly of the beast, expect lower price than the same home with aconvenient commute. Conveniences of living like shopping andentertainment are also an important factor. People will pay a premiumto avoid difficult commutes.
Accessto leisure activities can be important and some people will pay quitea premium for easy access to their favorite pass time. e.g. Golfcourse or marina communities. The larger buying population is morewilling to trek to their recreation destination so may not play alarge part in the decision process. Recreation is a factor that iseither very important or of little importance with a great divide ofcomplacency in between.
Iwould love to talk more about this topic with you. For now, sufficeit to say making the right pricing decision is not as simple asfollowing your gut. You need someone capable of analyzing your uniquesituation to find the right pricing solution. As an engineer,analytics is right in my wheelhouse.
Callme for a consultation. I would be happy to help you find the bestoptions to meet your goals.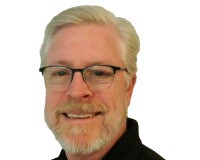 Author:
Michael Johnson
Phone:
919-413-0495
Dated:
June 3rd 2017
Views:
472
About Michael: It has been my honor to serve my clients in the Triangle area since 1990. Considering each clien...