Three Ps For Selling Your Home Part 3
Nowthat you are prepared and have your pricing determined, it is timefor proper presentation.
Thesingle theme of effective presentation is allowing the potentialbuyers see themselves living in and enjoying their new home. Whetheryou have read books, watched hours upon end on HGTV or just touredcountless homes for sale, you have seen the good, the bad and theugly of selling a home. We certainly want to avoid the last two.
Thefirst thing you want to do is set the stage. Curb appeal will drawbuyer's in by creating a welcoming scene. Curb appeal allows buyersto envision happy feelings of arriving home after long day. Set thestage lawn is well kept and ensuring there is seasonal color in thebeds and front door.
Makesure the entry door is fresh and pops. A fresh coat of paint willinvite the buyer in vs a dull, weathered door that makes themquestion your love of your home. If you show them that you love thehome, the buyer will also love it.
Whenthe buyer enters your home make sure you engage all their senses. Themust be more than just visually appealing. Make sure there areinviting smells just as baking bread or cookies. Do not overwhelmthem with powerful air fresheners. Not only might they be allergic tostrong fragrance, they may also just wonder what odor you are tryingto cover.
Engagetheir hearing with peaceful (not sleepy) instrumental music in thebackground. You make like metal, rock or rap. Don't assume peoplewill share your taste. You are creating an experience that will makeyour home memorable over the other homes they will inevitably seeduring their search.
Removeyour walls and shelves of fame. Your personal pictures will distractbuyers and remind them that this is your home rather than allowingthem to envision themselves living there. The same goes for therefrigerator. Make sure it is free of pictures and clutter.
Speakingof clutter. Remove anything that you don't need on a daily basis.Removing extra furniture, knickknacks, and collections frees up floorspace making your home feel more roomy and allows the buyer toenvision themselves living in the home.
Makeit fresh. Now that you have removed those pictures and portraits,tables and toys, etc. it is time to patch and paint. Clean thecarpets and stretch any puckers. Don't forget the deck or garage.Clean them up and make them inviting.
Finally,make sure buyer's have something to remember your home when theyleave. An attractive flier or booklet that reminds them of your home.They will likely see enough other homes that yours could get lost inthe fog of over stimulation. That flier not only gives them somethingthey can touch but also reflect upon later. They won't buy whatthey can't remember but engaging all their senses in a positive waywill give you the best chance at being the home they revisit in theirmind when they make their decision to buy.
Youhave additional questions or want to arrange a personal consultation?Please give me a call. As always I am at your service.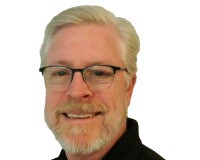 Author:
Michael Johnson
Phone:
919-413-0495
Dated:
July 3rd 2017
Views:
272
About Michael: It has been my honor to serve my clients in the Triangle area since 1990. Considering each clien...