WHAT TO DO THIS MONTH TO MAINTAIN YOUR NEW HOME JULY
Interior: Change the a/c filters and run ceiling fans to help with cooling costs. Keep an eye on houseplants since we tend to spend more time focusing on outdoor plants. Ventilate whenever you can and if you have a basement consider a dehumidifier. When it's especially hot outside you can open attic windows to help cool that space. Just make a note to close them before it rains! Open the crawl space vents to allow air to circulate or if you don't have vents just opening the crawl space door will help cut down on humidity. Check all the places mildew can grow-basements, bathrooms, under sinks and around toilets. Clean mildew with a mild bleach solution. You can cut down on humidity in a closet by leaving a light on. Clean the refrigerator coils. Be sure to empty the vacuum cleaner each time it's used to prevent mold growth inside.
Exterior: Check exterior siding and roof for mold and/or mildew, particularly after a very rainy time. Check the interior of the garage as well. Mildew often presents itself as the green-looking powdery substance you see on siding. Check and clear the gutters. This is especially important to prevent clogged gutters and water backing up into your homes interior ceilings. Be prepared for hurricanes or other storms during this time of year. Be sure to keep outdoor plants fertilized, watered and weed-free. Consider installing a simple two by four in the garage to act as a stopping point when pulling your car into the garage. Be sure to attach it to the cement floor. A tennis ball, hung by a string from the ceiling so it hits the windshield when the proper stopping point is reached, is an alternative suggestion. This is a good time to trim back trees and bushes that might provide cover for would-be intruders. Since this is the time of year many people go on vacation consider putting several different lights on timers set to go on and off at different times to deter thieves. Ask a friendly neighbor to keep an eye on your home when you're away and consider alerting the local police when you plan to be away.
If you're still looking for your special place to call home Get started today finding your new home.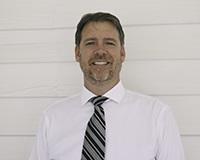 Author:
Brian Hargrove
Phone:
919-830-5233
Dated:
July 6th 2017
Views:
237
About Brian: ...