What To Do This Month To Maintain Your New Home August
Ah, the "dog days" of summer! Whatever your take on the weather here are some tips for maintaining your home in the hot weather.
Interior: Change furnace filters. If you have installed a dehumidifier be sure to clean it out again this month. Allergies are especially bad when the house is closed up. Washing sheets in very hot water cuts down on allergens. Damp-wipe window blinds and fan blades and vacuum thoroughly at least once a week. Re-balance any warped fan blades or tighten loose screws to keep it running properly and quietly. Now is a good time to consider installing an alarm system. Spot check for mold and mildew growth.
Exterior: If your flower garden is abundant you might want to consider drying some of the blooms for fall decor. You'll find many tips on the web. It's not too late to plant some annuals and garden centers have reduced prices at this time of year. Repair any cracked or broken window glass before fall. Check all doors, both interior and exterior, and make any minor adjustments necessary to keep them opening and closing smoothly. Water the lawn and garden; mornings are the best time to do so. Clean the barbecue grill but don't use one of the metal bristle brushes as the bristles can come off the brush and end up in the food you cook. Try balling up a piece of aluminum foil and using tongs and while the grill is warm, push the ball of foil over the grates to clean them. Now is the time to enjoy the bounty from your vegetable garden. You can also can and/or freeze much of what you've grown. Scrub trash cans and let them dry in the sun to deodorize.
If you'd like to buy a new home to apply all of these tips simply click here to Find Your Next Home.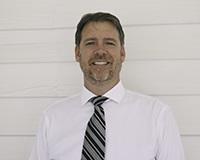 Author:
Brian Hargrove
Phone:
919-830-5233
Dated:
August 7th 2017
Views:
225
About Brian: ...