What To Do This Month To Maintain Your New Home December
Brr-the weather can start to get a bit chilly, even in the South!
Interior: Change furnace filters. On those especially chilly nights, leave cabinet doors under sinks open to keep the pipes from freezing. When using the fireplace, close the air ducts and doors and open a window near the fireplace. This will reduce the amount of heated air being drawn from the rest of the house. Check to see that the access to the attic is well insulated. Check the setting on the hot water heater and set temperature of the water to no more than 120 degrees to prevent scalding. Check window sills periodically for leaks.
Exterior: Feel the inside wall that backs to the garage to see if it's cold. If it is, consider adding insulation to that wall. Check to be sure you've disconnected hoses and turned off outside faucets. If we have a lot of ice this winter be sure to check for ice damming along the edges of the roof and remove the ice immediately to avoid damage to your roof. Lubricate locks to prevent them from freezing. Before the power goes out learn how to open your garage door without the automatic opener. Don't forget to feed the birds. Buy a sled in anticipation of snow!
If you know someone looking for a new home just click here: Get started today finding your new home.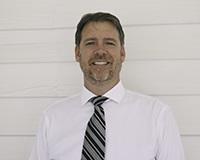 Author:
Brian Hargrove
Phone:
919-830-5233
Dated:
December 6th 2017
Views:
216
About Brian: ...