What To Do This Month To Maintain Your New Home June
Summer's coming! Here are a few tips to be ready:
Interior: Open the windows in temperate weather and air the house out. If you have allergies you can install an electronic air cleaner directly on your heating/cooling system. Remember to change your furnace filters again this month. This is the time of year for insects to invade-especially in the kitchen. Vinegar is a great deterrent to ants. Soapy water sprayed on them will also kill them as well as eliminate their scent trail so others can't follow. Check around all faucets and look for wet wood that could harbor pests and mildew.
Exterior: Clean debris from the gutters. There's still time to paint the exterior if you didn't get to it last month. Check all caulking for cracks or gaps. Have the septic system pumped. Clean and place patio furniture to get ready for those warm summer days and nights. Consider roll-around bases for the plants that will get too heavy to move soon. Make sure to kill or remove weeds before they get a stronghold. Sharpen your tools and lawn mower to be ready to cut the lawn at least once a week. If you cut the grass higher rather than lower it will grow thicker and will need less watering. Now is also the time that deer are attracted to your garden. Some plants they don't like are allium, garlic, daisies, foxglove and butterfly bush. Garden stores sell mesh netting that you can use to protect plants. Marigolds planted around your vegetable garden help to keep the insect pests out.
If you're still looking for your special place to call homeGet started today finding your new home.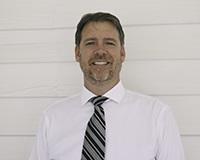 Author:
Brian Hargrove
Phone:
919-830-5233
Dated:
June 6th 2017
Views:
429
About Brian: ...