What To Do This Month To Maintain Your New Home October
Interior: Change furnace filters. The days are getting shorter now and it's a good time to reset your lamp timers. Check windows for condensation between the glass to see if any of them need to be replaced before winter. Once the seal is compromised the window isn't as efficient as it was and, if ignored, will become cloudy over time. Check devices, other than smoke alarms (which you'll be changing the batteries in next month) and replace batteries in digital thermostats. This is a good time to stock up on flashlight batteries too. If you use a humidifier in cooler weather now is the time to clean and dust it.
Exterior: Remove hoses from outside faucets and store them where they won't freeze. Drain the faucet to insure it won't burst. Locate and familiarize yourself with water shut-offs in your home. Consider removing and storing window screens for the winter. Check around windows for any cracks and re-caulk as needed. Empty dirt from outdoor planters and turn them upside down or store them inside. Clean deck and patio furniture and get it ready for storage. Check your hanging plants frequently. Once we have a frost and the plant dies discard it immediately. Leaving the container up will allow it to collect ice and or snow. Service your lawnmower for winter by removing any gas left in the tank. Leaving gas in the tank will cause it to gum up the carburetor during cold weather. Check your town's schedule for leaf pickup and plan accordingly. Get garden beds ready for winter and plant any fall crops you'd like to have. Plant spring bulbs now. Be sure to have your automatic sprinkler system drained and serviced before colder weather approaches.
If you're still looking for that perfect place Get started today finding your new home.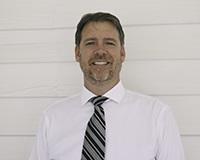 Author:
Brian Hargrove
Phone:
919-830-5233
Dated:
October 7th 2017
Views:
422
About Brian: ...