Who Is Working For You
Do you want to be sure that the agent who is answering your questions is working in your best interest or do you just assume that such is the case?
There are several different types of agency available to the public. The two most common are when an agent represents a Seller and when an agent represents a Buyer.
An agent who represents a seller, as the listing agent or on-site agent, has a signed agreement with the seller that they will represent the seller's best interest. That includes getting the highest price possible for their client.
If a potential buyer calls a listing agent or speaks to an on-site agent in a new home community about the possibility of purchasing that home and reveals any information about their situation or their finances, that agent is required to pass all of that information along to their client, the seller.
On the other hand, when a potential buyer elects to hire a buyer's agent to represent them in showing and purchasing a home (and there is legal paperwork involved to affirm this relationship called a Buyer Agency Agreement) then that agent is working in YOUR best interests and everything you tell them is confidential. The Buyer's Agent works to see that you get the best price, that you're represented during not only purchase negotiations but also will give you recommendations for inspections, lenders and negotiates repairs with the seller on your behalf and that you're represented all the way through closing and getting the keys.
The best part about having an agent represent just you in the transaction is that, through the Multiple Listing Service, the seller's agent's company offers compensation to the buyer's agent's company to pay that agent to represent you. So having a buyer's agent find you a home, advise you along the way and represent you at settlement costs you nothing out of pocket and could actually save you thousands of dollars over what it would have cost you to deal directly with the listing agent who is working for the seller!
Choose wisely and work with an experienced Buyer's Agent when looking to Find Your Next Home.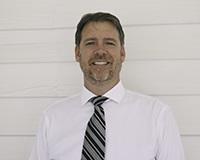 Author:
Brian Hargrove
Phone:
919-830-5233
Dated:
July 13th 2017
Views:
239
About Brian: ...