Why Do We Keep Asking If Youve Talked To A Lender
Have you been asked by a real estate agent, "Have you spoken with a lender yet?" Why do you think we keep asking that question?
There have been many, many changes in home loan lending over the years but none as dramatic as the sweeping changes that have occurred this year. There's a new rule on the books called, "TILA-RESPA Integrated Disclosure Rule".
What does this mean to you?-Talk to a lender.
How much home can you afford?-Talk to a lender.
How much down payment will you need?-Talk to a lender.
What about closing costs?-Talk to a lender.
What types of loans are available for your particular situation?-Talk to a Lender.
What will be your interest rate?-Talk to a lender.
Do you think you might have credit problems?-Talk to a lender.
Do you think the best thing to do is to pay off all your credit cards?-You REALLY need to talk to a lender about this one!
What does it mean to us, as real estate agents? It means that when we set aside time to show you homes we know that you're qualified to purchase that home. It saves your agent time, and in this business, time is money. It assures a seller that you're a serious buyer who can afford to buy their home.
Your agent is a valuable resource when it comes to helping you find the right home and being sure you don't pay too much for it, negotiating the offer and the subsequent repairs, and finding reputable people to help your transaction run smoothly. One of those people is the lender. We've spent a lot of time developing a business relationship with the right professionals to ensure that you have a happy home buying experience so when we say, "Talk to a lender", please know that we want to be sure that you have all of the information you need when making what will possibly be the largest investment of your life. Call me today for a recommendation to a lender.
If you'd like to work with a professional who can help you navigate the waters to a successful closing on your next home, click here.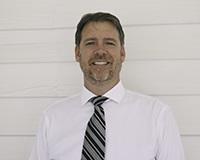 Author:
Brian Hargrove
Phone:
919-830-5233
Dated:
June 1st 2016
Views:
1,019
About Brian: ...