Why You Need An Experienced Real Estate Agent
In this age of digital communication, where you can easily find information on the Internet about a home, why would you need an experienced agent working just for you? Here's why:

Increasingly potential buyers and sellers are searching homes and gathering information about homes that might interest them or about competing properties in their area before purchasing or putting their home on the market. The difference a good, experienced REALTOR® can make for you is extremely important in how, ultimately, your purchase or sale will or will not happen the way you expect. Photos and information on the web, while helpful and fun to look at, don't begin to tell the whole story about a particular property.

For buyers, consider this: Has the home been well-cared for? Is it well-built? Are there additions or changes to the home that weren't properly permitted? Is it in a flood plain? Is that even a problem? Have there been claims made to the homeowner's insurance company that will made your premiums sky-high? How about getting in to see the property and having an experienced agent by your side to point out things you might overlook? Also extremely important is that an experienced real estate agent will have formed relationships with vendors who will be helpful throughout the process and who have proven themselves time and again to be the best at what they do. Any agent can recommend a lender or a home inspector or an attorney but an experienced agent will have dealt with the same lender, home inspector or attorney many, many times and will know that they meet the standard of the kind of service that an experienced agent expects to be given to their clients. Experienced agents have thousands of transactions and know the best ways to get you the best house at the best price and with a minimum of stress or unpleasant surprises throughout the entire transaction.

As for sellers, it's great to go to the web or the tax records to find out what homes are selling for in your area but are they really comparable? An experienced agent will know which homes compare to yours and which do not. All homes are not created equal! They know how to do an in-depth analysis that takes into account features that one home possesses that another does not and how much of an adjustment to make for that feature. They know where to go, outside of a particular neighborhood, to get good comparable properties when your home is in an area that doesn't have many recent sales. They also are the ones who often know the condition of a particular property that you might be considering "comparable" when, in fact, it's in such poor condition that the home's value has been lowered to reflect that condition. They know where to advertise your home for sale and they, most importantly, have formed relationships with other successful agents who will be happy to show their listings when they see that agent's name come up on a home listed in the Multiple Listing Service. An experienced agent can help you through the frustration (yes, it's definitely frustrating to have your house on the market!) of showings, cancelled showings, non-cancelled showings, negotiations, repairs, etc. and make sure that you get to the closing table on time and satisfied that your best interests have always been uppermost in their minds.

An experienced real estate agent can make all the difference for you, whether you're a buyer or a seller, in helping you have a smooth transaction. You'll be happy that you picked someone with many years of experience!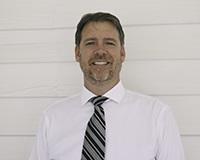 Author:
Brian Hargrove
Phone:
919-830-5233
Dated:
April 7th 2014
Views:
407
About Brian: ...