Carolyn Nelson at Equity Prime Mortgage
Phone: 919-802-7440 Fax: 919-882-8721

51 Kilmayne Dr #102, Cary, NC 27511 (919) 238-7085. Local Office NMLS #1540944. Your actual rate, payment and costs could be higher. Get an official Loan Estimate before choosing a loan. Information is subject to change without notice. This is not an extension to lend credit or a commitment to lend. Equity Loans, LLC dba of Equity Prime Mortgage. Equity Prime Mortgage LLC NMLS #21116.
Get Started
Ask Equity Prime Mortgage a Question
Brandon Moye at Fidelity Bank Mortgage
Phone: 919-649-4888 Fax: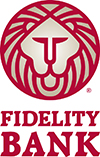 Copyright 2018 Fidelity Bank - The Fidelity Bank name, Content, Logo, Lion Symbol, and Logotype are signatures of Fidelity Southern Corporation and its subsidiaries. They are legally trademarked and should be used only for the purposes intended by Fidelity Bank.
If you are using a screen reader and are having problems using this website, please call 888.248.5466 for assistance.
Get Started
Ask Fidelity Bank Mortgage a Question